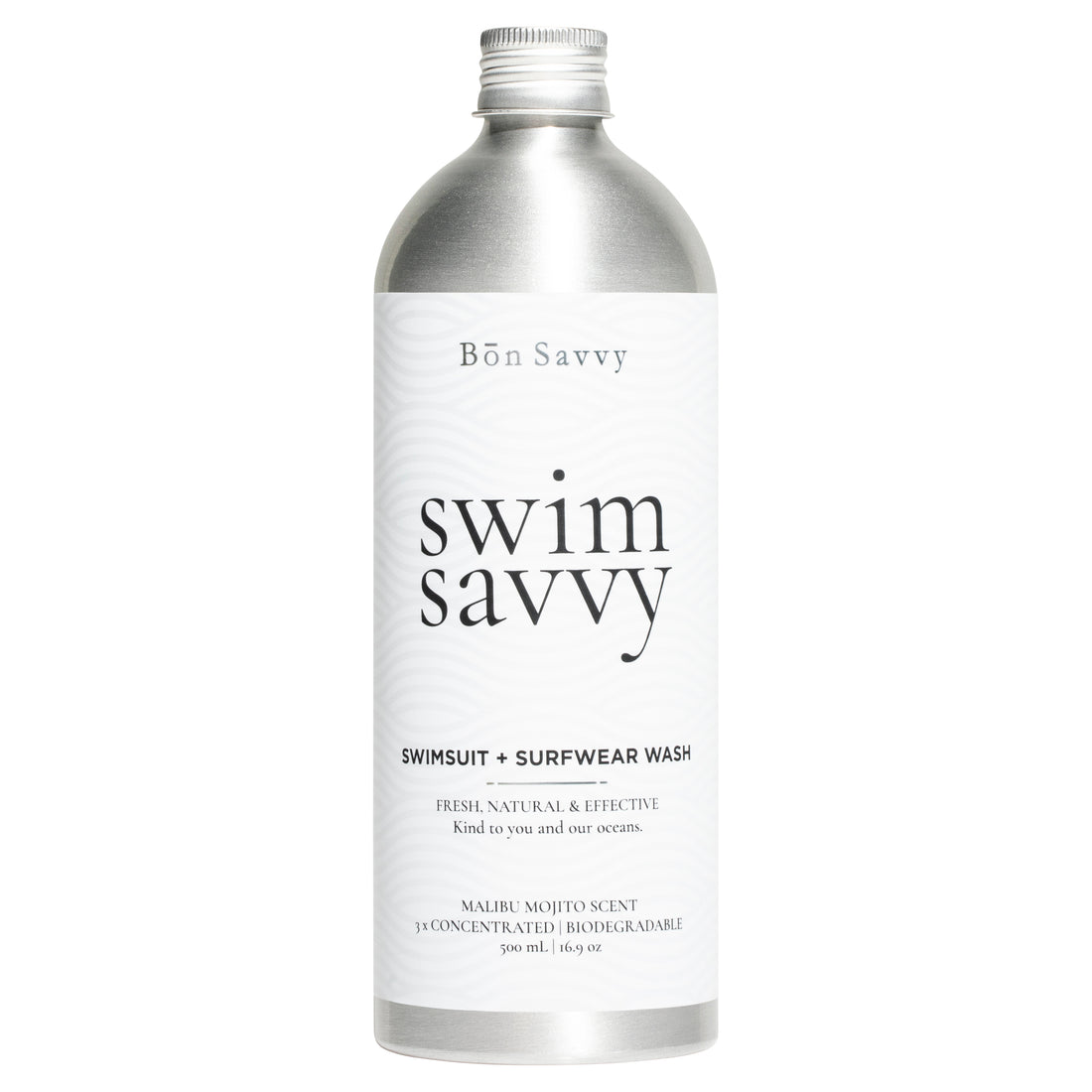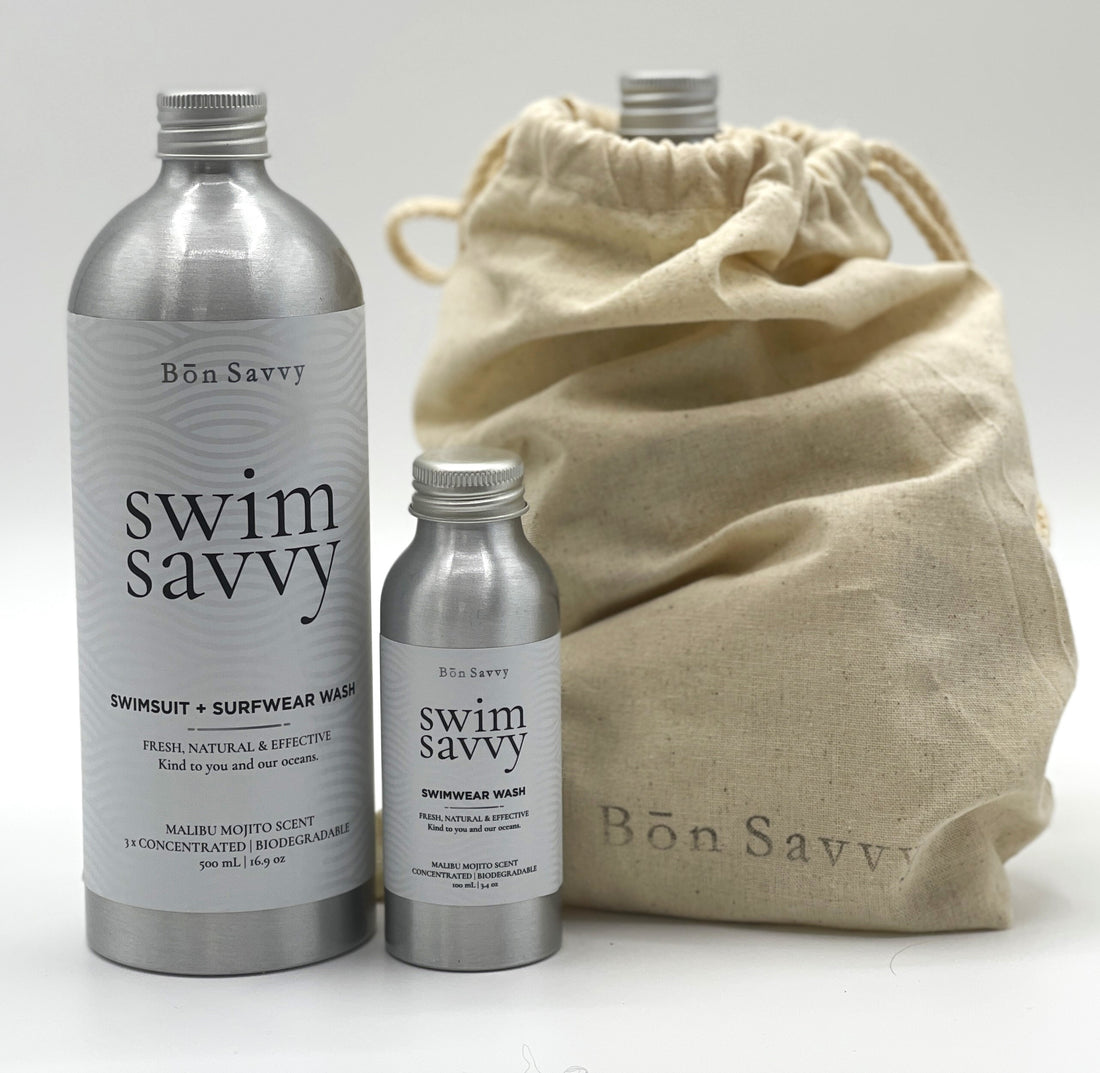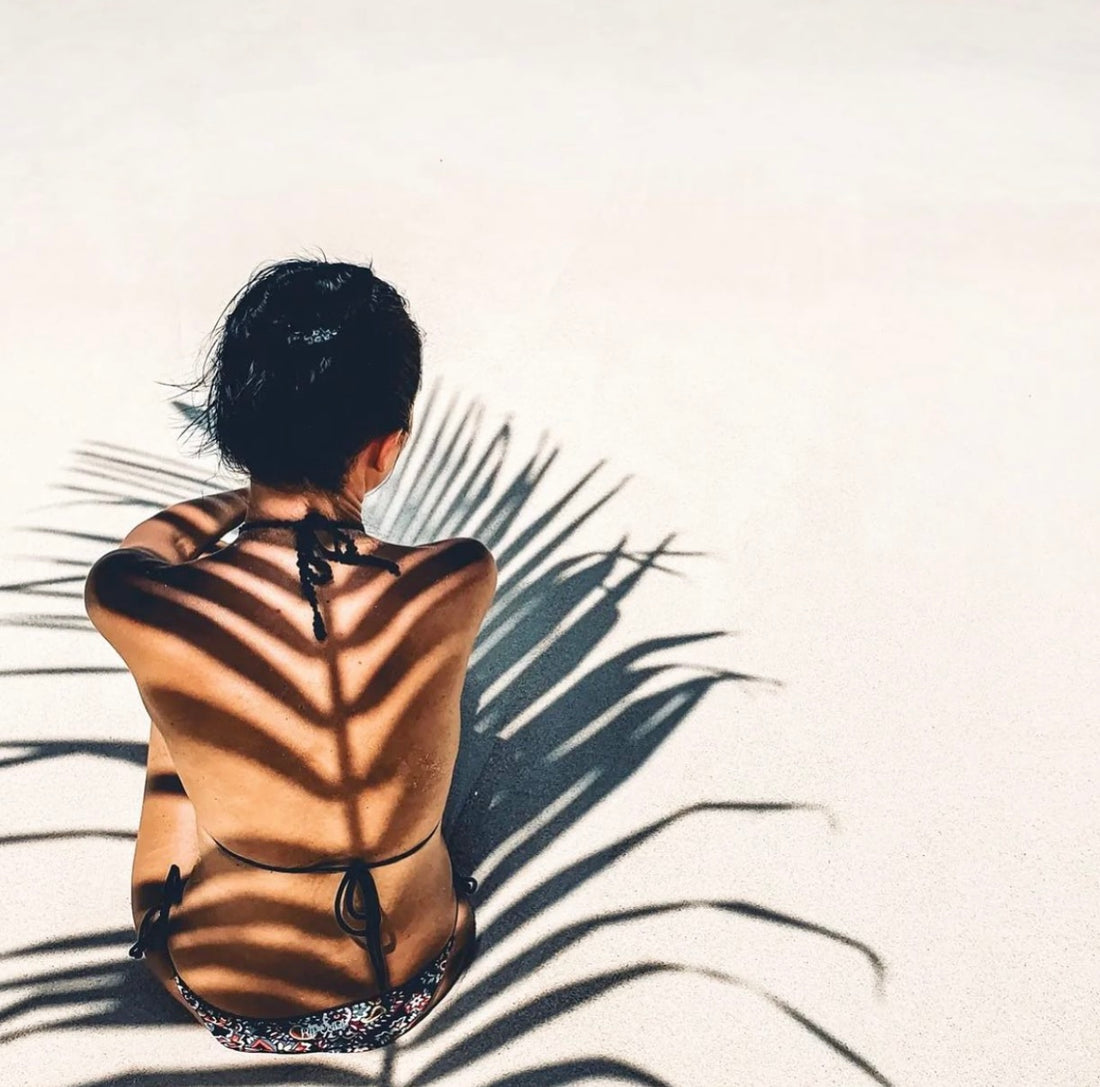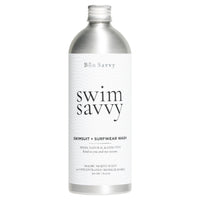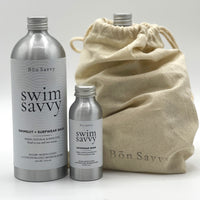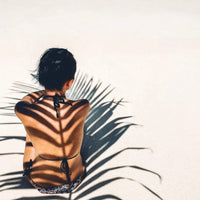 Swim Savvy - 500ml Refill
Extend The Fun, Feel Good, Help The Planet!
Swim Savvy helps you feel confident and comfortable while you swim, surf and play. The new generation in performance-focused care for you and your quality Swim & Surf Wear + Wetsuits, Swim Savvy is made in Sydney by Aussies who live at the beach!
The first thing you'll notice is its amazing scent.  We created Swim Savvy to smell like the best summer holiday you've ever had. Infused with 'Malibu Mojito' it's designed to imbed a long-lasting fresh scent directly into your fabric to enjoy every time you wear them.  Super concentrated, you only need to use a little bit of Swim Savvy's 100% plant-based, biodegradable and marine-life safe formula to help you extend the life of your swimsuits & surf wear. Swim Savvy will thoroughly clean, get rid of stains (like sunscreen, oils and fake tan), brighten colours, remove odours and combat chlorine's damaging effects.  However, it's the addition of  5 natural active anti-microbials that focuses on your health and well-being by fighting against mould and bacteria so you can concentrate on having fun.
This brilliant 500ml refill bottle will make life easy - keep this large bottle in your laundry for family washing and just top up your travel go-anywhere 100ml bottle to keep your swimmers fresh when you're on the go. 
We Recommend: For those who love pool swimming or on a holiday, pair Swim Savvy with one of our Australian hand made wet bags.
Natural Ingredients
Bon Savvy products are 100% Australian made and use natural & organic plant-based, vegan, cruelty free, pH neutral and biodegradable ingredients. Plant-based is a better, safer option for your clothing, health and well-being and the best option for the planet. By avoiding nasty chemicals or toxins and being biodegradable our products aim to reduce the impact to our waterways, oceans and marine life. 
We have partnered with one of Australia's oldest family-owned manufacturers of natural plant-based products to mindfully create the best, most effective and beautiful premium quality natural products available. Wherever possible we also show case Australian native botanicals to help support the Australian economy, local communities and businesses. 
IS BON SAVVY PH NEUTRAL?
Yes! All our Bon Savvy laundry products are pH neutral and deliberately created so they are kinder to your health, gentle on your skin and safer for the environment while still being highly effective.
HOW IS THE FRAGRANCE NATURAL?
The fragrances that Bon Savvy use in our laundry liquids and mists are curated from naturally derived ingredients and cosmetic grade fragrance much like a sophisticated perfume. Our fragrances are made from natural plant-based essences, oils, resins, fragrance (cosmetic grade) and are all cruelty-free and vegan. Our original, unique, unisex scents include top notes, middle notes and base notes designed for optimal olfactory pleasure. Our beautiful fragrances offer a healthy alternative for ingeniously layering fragrance and scenting your world without health concerns or compromising your ethics. 
ARE THESE PRODUCTS SUITABLE FOR SENSITIVE SKIN?
Yes they are! In fact, the founder of Bon Savvy's own daughter suffers from sensitive skin and Eczema issues so she understands the difficulties of finding suitable products that won't trigger sensitive skin, that are still effective AND actually smell fabulous! The entire Bon Savvy range therefore, is deliberately designed to be gentle to sensitive skin. We're proud to say our range has been tried and tested by the Eczema Association of Australasia with fabulous results. So much so, they have featured us in their Eczema Magazine Spring 2021 issue!
IS THIS SAFE TO USE WITH A SEPTIC TANK?
Yes! The ingredients in all our products are plant based and chemical free so they are grey water safe and septic tank safe which is great for you and the planet.  You can use the grey water from your machine load or your hand wash basin to pour on your garden or lawn.
WHERE ARE THESE PRODUCTS MANUFACTURED? ARE YOU AN AUSTRALIAN OWNED COMPANY?
Bon Savvy is proud to be an Australian Owned and Australian Made company. All our products carry the Australian Made certification and are locally produced, right here in Sydney. To make our products we partnered with one of Australia's oldest family run manufacturing operations that has an esteemed reputation for making quality care products that are leading the way in Australia.

HOW QUICKLY ARE MY GOODS SHIPPED ONCE I PLACE MY ORDER?
Orders are generally sent within 2 business days from placement.  If you order over the weekend or on a public holiday, we will normally ship your order on the next business day. 
Please note; during these challenging times, couriers and delivery services across Australia have been severely impacted and as such deliveries can sometimes take a little longer than expected and whilst we always do everything in our power to avoid delays once an order is collected from us it's out of our control.
DO YOU OFFER INTERNATIONAL SHIPPING?
Currently we do not offer shipping outside of Australia.  However check back in with us, as we are  working with our shipping partners to make this happen.
ARE YOUR LAUNDRY LIQUIDS SUITABLE FOR BOTH MACHINE WASHING & HAND WASHING?
Bon Savvy Laundry Liquids are suitable for both front loader and top loader washing machines as well as for your hand washing requirements.  Please visit the individual products for instruction information or feel free to reach out to us via email on hello@bonsavvy.com. We're always happy to answer any questions.

I WOULD LIKE TO BUY SOME BUNDLES/ PRODUCTS FOR A HOUSE WARMING GIFT. DO YOU OFFER GIFT WRAPPING?
Absolutely, we love to make you and those you love smile! Every order is beautifully eco-gift wrapped and we will happily include a gift card with your personalised message.  Simply drop us an email at hello@bonsavvy.com with your message and we will look after the rest.

I LOVE MY BON SAVVY PRODUCTS, HOW DO I LEAVE A REVIEW?
Yes please! We love nothing better than hearing from our happy customers. The best way to leave a review is to visit the Bon Savvy website and find the product or products you would like to do a review for. Scroll to the bottom of the Product Description and you will see a tab that says "Leave A Review".  Click the tab and you can share the love here. It's quick, painless and honestly makes our day so please do share your experiences!

HOW MUCH DO I USE TO HAND WASH MY SILK PILLOWCASE?
Silk Savvy is ingeniously curated with high performing plant-based ingredients that are highly concentrated, pure & powerful. This means you only need a small amount to effectively clean and carefully preserve your pillowcase.  For example, in a bucket with 4 litres of water you only need half to one capful.  For more information on how to wash your silk pillowcase using Silk Savvy please visit our blog here

YOUR STAIN REMOVAL STICKS ARE INCREDIBLE MULTI TASKERS, ARE THEY ALSO SUITABLE FOR REMOVING STAINS FROM UPHOLSTERY?
Yes they can! Our stain sticks are without doubt the everyday living essential every home needs! Aside from using them to spot treat stains prior to washing or as a handy interim stain remover on the go, you can indeed use them to also treat stains on fabric upholstery. 
They can also be used on other non-fabric services. We have used them to clean white sneakers, remove food stains from kitchen benches and they are especially handy in removing red wine spills off the couch.  Always patch test first to ensure the material is not adversely affected. 
WHAT'S THE BEST WAY TO WASH MY LINEN SHEETS?
Linen sheets can be machine washed.  We recommend washing them in cold to warm water on a gentle/delicate cycle and using our Linen Savvy Specialist laundry liquid or alternatively our Signature Laundry Liquid. We always recommend line drying in the shade. For our 8 Top Tips For How To Wash Your Linen Sheets For Best Results Visit Our Blog here 
DO YOU WHOLESALE YOUR PRODUCTS?
Yes we do. If you love the Bon Savvy range and would like to find out more about our wholesaling options please email hello@bonsavvy.comand either Mia or Michelle will be happy to chat with you about it.